As our second international songwriting camp comes to a close, we want to thank all the artists, writers and producers who made it such a great success and a whole lot of fun! As with our Spring writing camp, this 4 day camp took place aboard the Grand Cru, moored in St Katherine's Dock.
Artists who participated in our Autumn camp included Cameron Bloomfield (Sony Music UK), Tom Frantzis (Warner Music Benelux), NOËP (Sony Music Sweden) and Dionne Bromfield (First Access Ent), who were joined by writers & producers from Pieces of 8, Tileyard, Warner/Chappell, Fried Music and Sony/ATV.
Back again next year for more so watch this space!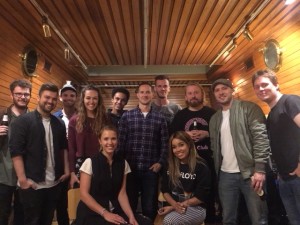 Posted on 15/09/2017